Barber Shop in Westerly, RI
With roots running back to 1954, Ray's Hair Cutting is a family-owned barber shop and hair salon located in Westerly, RI. We specialize in men's, women's and children's haircuts, beard grooming and barbering, as well as styling, coloring, perms and more. We look forward to giving you a neighborhood salon experience, with cutting-edge style to show for it.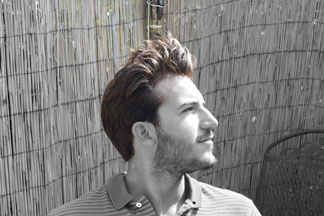 Schedule an Appointment at a Hair Salon That's a Cut Above the Rest
Ray's Hair Cutting is built on a tradition of excellence dating back nearly 70 years. Founder Ray J. Castagna, earned his Art of Barbering certificate in 1949, honing his skills with local master barbers before eventually opening his own barber shop, Ray's Hair Cutting, in 1954. Castagna perfected his barbering skills in New York, Florence and Rome, delivering the best in men's hairstyles to generations of people living in and around Westerly, RI.
After decades of work throughout Westerly, Weekapaug, Charlestown, Hopkinton, and Washington County, RI, Castagna eventually traded Rhode Island for sun South Florida, bestowing his talents and wisdom to his son, Nick, who now operates the barber shop and hair salon. After decades of family-owned management, Nick is thrilled to lead the quality, experienced team that our customers know and love.
Our salon and barber shop has been family-owned and -operated for nearly 70 years.
Ray's Hair Cutting is staffed by master barbers and licensed stylists, providing you and your family the best in haircuts, stylings, color corrections, highlights, perms and more. We have six separate haircutting rooms to provide you a safe, private environment for a haircut you'll be proud to show off. Walk-ins are welcome; however, we prefer that you call ahead so we can schedule the time you deserve with our barbers and stylists.
Whether you're due for the usual cut and color, want to style up some brand-new men's hairstyles, or need to tame an unruly beard, we promise a personalized experience that'll leave you looking your best—and feeling confident!

We're staffed by Master Barbers and licensed stylists, all with a passion for their craft.

Our salon has six haircutting rooms, offering the privacy and attention you deserve.

Family-owned and -operated for nearly 70 years

Walk-ins are welcome but call-ahead appointments preferred, to ensure availability.
A Tradition of Excellence
We'd love to become your family's forever barber or stylist. Call our barber shop and hair salon today to book your next appointment with a master barber or licensed stylist! Proudly offering men's and women's haircuts to clients in Southeastern Connecticut and Southern Rhode Island. Contact us today to learn more.